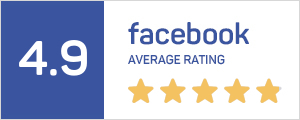 As mentioned by a few, its greasy upon arrival but after a while the grease will no doubt be removed due to touch. The condition is great but be careful of tightening the plates too much as the compression may cause the rubber grip to split as it did with mine (but that is my mistake, not the manufacturer).
Kind of oily when first arrived, but great item nonetheless!!
Cheap and good. Main issue is changing the weights - you have to screw the collars on so it takes a while to change the weight plates. Probably not ideal if you use a range of weights for one exercise. Other than that, it's secure and has a good grip. I grew out of these pretty fast and probably would have gone with a heavier pair in retrospect.
Perfect set for beginners. The cheapest price as well that I can find that has good quality.
The products came in good condition and the delivery is quite fast... Amidst the heavy rain it still came right on time.
The items in question came really late, and it was slightly greasy upon arrival due to the oil placed on it probably to protect it while in transit.

But the items are of good quality. So no complaints

** Admin: Product was backordered thus the delay. *
Great for dumbell beginners, with enough weights for you to grow. They're coated, so they won't rust or break your floor tiles, so long as you set them gently down.
Write Your Own Review
Frequently bought together
Customers who bought this product also commonly purchased the following combination of items.
This Item: 12KG Dumbbell Set (1 pair 24kg)