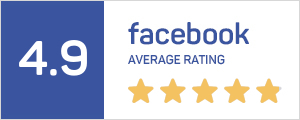 Details
Consist of:
Total weight of 1 pair of dumbbell set: 24kg
Product Specs
| | |
| --- | --- |
| Brand | Vigor |
| Warranty | 1 year |
Product Specs
| | |
| --- | --- |
| Brand | Vigor |
| Warranty | 1 year |
Questions on 12KG Dumbbell Set (1 pair 24kg)
Realtime Estimation of Average Delivery Waiting Time --- 5 working days*
*Estimation based on last 7 days statistic
For small items, they will be sent within 5 working days using external courier: Ta-Q-Bin
Big items will be scheduled to be delivered within 7 working days. We will send SMS to confirm the delivery timing 1-2 days before delivery.
Free delivery applies for Orders above $150, otherwise delivery fees will be charged accordingly.
How to earn points?
1) For order under $150, every 1 dollar spent will earn you 1 point.
2) For order above $150, every 1 dollar spent will earn you 1 point for payment by Card / Paypal, but 2 points for Cash / Cheque / Bank payment.
3) Every new customer who sign up with us will earn 30 points immediately.
4) 80 extra points for writing a product review.
*Note: Points are not availale for some products.
How long does it take for the points to be credited to my account?
After the order is completed, which is within 3 working days after delivery.
How to check my available points?
You can check them under your account page.
How to redeem my points?
Every 50 points can be used to redeem 1 dollar discount. To redeem the points, simply add an item to your cart, and from your cart, you will be able to choose how much points you want to redeem.
Does the points expire?
Yes, they will expire after 3 years.
Are there any other uses for the points?
From time to time, we will have special promotion in which you will be able to utilitise your points better. For example, you will be able to exchange some points for 20-50% off a promotion item, or exchange a free delivery coupon code. These updates will be posted in our facebook page, so do like it to receive future updates :)
I did not receive any points after my order is complete. What should I do?
Points will be logged for registered users, thus most likely guest checkout is used. If an account is created after the order is placed, we can manually credit the points to the account, simply contact us via contactus@homegym.sg and we will rectify it for you. In this case, amount of points credited will be same as order total amount.
Which products do not earn point / Why are my points void?
There are a few cases in which the points will be voided:
1) Combo / Bundle products or orders which are pre-discounted.
2) Showroom discounted order.
3) Order placed without an account with us.
4) If extra freebies are given.
5) Payment by Installment Plan
* point system are subjected to change without notice
Frequently bought together
Customers who bought this product also commonly purchased the following combination of items.
This Item: 12KG Dumbbell Set (1 pair 24kg)
6 customer reviews
Good

Martin October 13, 2016

By

As mentioned by a few, its greasy upon arrival but after a while the grease will no doubt be removed due to touch. The condition is great but be careful of tightening the plates too much as the compression may cause the rubber grip to split as it did with mine (but that is my mistake, not the manufacturer).

Wonderful item!

GUANGHUI August 02, 2016

By

Kind of oily when first arrived, but great item nonetheless!!

Good buy

Jan May 22, 2015

By

Cheap and good. Main issue is changing the weights - you have to screw the collars on so it takes a while to change the weight plates. Probably not ideal if you use a range of weights for one exercise. Other than that, it's secure and has a good grip. I grew out of these pretty fast and probably would have gone with a heavier pair in retrospect.

All worth it

John March 11, 2013

By

Perfect set for beginners. The cheapest price as well that I can find that has good quality.
The products came in good condition and the delivery is quite fast... Amidst the heavy rain it still came right on time.

Meets expectations

Musicmonkay February 18, 2013

By

The items in question came really late, and it was slightly greasy upon arrival due to the oil placed on it probably to protect it while in transit.

But the items are of good quality. So no complaints

** Admin: Product was backordered thus the delay. *

Fits the budget with room to grow

Yuhui December 03, 2012

By

Great for dumbell beginners, with enough weights for you to grow. They're coated, so they won't rust or break your floor tiles, so long as you set them gently down.
© 2019 HOMEGYM.MY. All Rights Reserved.