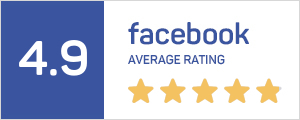 Details
Core features:
1.83 metre long barbell
Centre length is same as stanard olympic barbell while sleeves are shorter
Max Load: 1000 lbs
Comes with 2 spring collars
Product Specs
| | |
| --- | --- |
| Brand | Vigor |
| Warranty | 1 Year |
Product Specs
| | |
| --- | --- |
| Brand | Vigor |
| Warranty | 1 Year |
Questions on 1.8M Olympic Bar
From Jules at Dec 2, 2020
Hi how many bearings does the barbell have?
From Dan at Dec 11, 2017
Hi will this barbell be compatible with the product here? https://homegym.sg/foldable-compact-weight-bench-v2.html

And also would olympic plates fit the product that i listed above?
Yes it is compatible. It can fit olympic plates for the leg attachment.
From Edmund at Dec 8, 2017
Hi, does this bar works with the standard plates(non-olympic) sold here too?
Hi! 1.8M Olympic bar cannot be used with the Non-Olympic plate. It can only be used with olympic plates.
From Agustin at Sep 16, 2017
What is the internal width of the bar? I have a rack with a width of 126cm and am wondering if it will fit.

Thanks for your help
It is about 131cm. It will be able to fit your rack.
From J at Aug 30, 2016
Diamater of the bar pls.
From Rose at Jan 10, 2016
What is e diameter of e grips? 25 or 30mm?
From Nick at Dec 24, 2015
May I know the sleeve length of one side? Thanks.
From Will at Dec 3, 2015
may i know if its only the sleeve that is shorter by 20 cm each side or the whole centre portion(the thinner bar which u hold) is shorter too?
Only the sleeves are shorter.
From nic at Aug 23, 2015
May I know the distance between the grips or the maximum width of the rack it can take.
There is a variation for different batches, but it will fit all our racks.
From Yi Shin at Feb 1, 2015
Hi there, I was wondering what the weight of this 1.8m olympic bar is compared to the 2.2m one?

Thanks in advance for your reply!
It is about 13kg. 2.2m is 20kg.
Realtime Estimation of Average Delivery Waiting Time --- 5 working days*
*Estimation based on last 7 days statistic
For small items, they will be sent within 5 working days using external courier: Ta-Q-Bin
Big items will be scheduled to be delivered within 7 working days. We will send SMS to confirm the delivery timing 1-2 days before delivery.
Free delivery applies for Orders above $150, otherwise delivery fees will be charged accordingly.
How to earn points?
1) For order under $150, every 1 dollar spent will earn you 1 point.
2) For order above $150, every 1 dollar spent will earn you 1 point for payment by Card / Paypal, but 2 points for Cash / Cheque / Bank payment.
3) Every new customer who sign up with us will earn 30 points immediately.
4) 80 extra points for writing a product review.
*Note: Points are not availale for some products.
How long does it take for the points to be credited to my account?
After the order is completed, which is within 3 working days after delivery.
How to check my available points?
You can check them under your account page.
How to redeem my points?
Every 50 points can be used to redeem 1 dollar discount. To redeem the points, simply add an item to your cart, and from your cart, you will be able to choose how much points you want to redeem.
Does the points expire?
Yes, they will expire after 3 years.
Are there any other uses for the points?
From time to time, we will have special promotion in which you will be able to utilitise your points better. For example, you will be able to exchange some points for 20-50% off a promotion item, or exchange a free delivery coupon code. These updates will be posted in our facebook page, so do like it to receive future updates :)
I did not receive any points after my order is complete. What should I do?
Points will be logged for registered users, thus most likely guest checkout is used. If an account is created after the order is placed, we can manually credit the points to the account, simply contact us via contactus@homegym.sg and we will rectify it for you. In this case, amount of points credited will be same as order total amount.
Which products do not earn point / Why are my points void?
There are a few cases in which the points will be voided:
1) Combo / Bundle products or orders which are pre-discounted.
2) Showroom discounted order.
3) Order placed without an account with us.
4) If extra freebies are given.
5) Payment by Installment Plan
* point system are subjected to change without notice
Frequently bought together
Customers who bought this product also commonly purchased the following combination of items.
This Item: 1.8M Olympic Bar
16 customer reviews
good bar, use it occasionally for olympic lift and bearings work well

doctor February 11, 2019

By

bought second bar for my office gym. bought first one from them and been using it for past 2 years without any problems. i've seen china made ones which are half the price but the ones that homegyms carry can't be compared to the china made ones. go for it!

Excellent

Isaiah February 05, 2019

By

Very good quality olympic bar, suitable for a small room.

Solid bar

Stan January 08, 2019

By

Good, sturdy, well oiled bar for bench presses and squats. Do measure your site dimensions to determine which length to choose.

sturdy good well-oiled

doctor February 18, 2018

By

worth it recommend!

Perfect for my narrow room

Hammer February 12, 2018

By

Nicely oiled, and perfect width for my small room.

Now I can do deads, squats, military press at home and no need to pay for a gym membership!

Good quality

Shawn May 23, 2017

By

Good quality, well oiled and just nice for a room

Perfect for smaller spaces

Samuel April 15, 2017

By

A 1.8m bar weighing 14kg that is perfect for a home setup when space is a concern. Max load of 1000lbs is a great feature as well!

Gym quality at home

Karolis April 01, 2017

By

I couldn't be happier with my purchase. I chose smaller 1.8m bar due to space limitation and it fits about 4-5 plates on each side.

Quality weights at reasonable price

A January 19, 2017

By

Bought this together with the Olympic weight set. Initially got this because of space constraints but realised I have space for the 2.2m barbell. Since the 1.8 is shorter, lesser plates can be loaded onto the bar. I would advise those to have the space to go for the 2.2 bar from the start. Once I am unable to load plates on this bar I will be purchasing the 2.2m one. Other than that solid bar.

Good quality

AL December 29, 2016

By

Barbell was well oiled and packaged when it arrived. Very easy to set up and use. Highly recommended!

Great product

Ng November 27, 2016

By

Fast delivery and product is what it adverstised. Great barbell

Perfect

Ian October 15, 2016

By

Perfect size if your home can't fit the 2.2m. Solid bar which still allows for a decent number of plates despite its reduced length!

Good quality

Chef September 23, 2016

By

I bought it as a set (1.8m) definitely a good investment.

Works great

Rizal August 05, 2016

By

Came with the weight set. The bar works well, though I was a little upset that it isn't the same weight as the 2M bar, to no fault of HomeGym.sg. They claim its 13kg, though it feels somewhat lighter.

Good Quality

Lee May 16, 2016

By

Feels solid but abit rough and sharp on the anti slip portion of the bar. Needs to take note during lifts as it is rough on your palms. Just needs time to condition it and it will be fine.

Great and solid product

How March 06, 2016

By

Just bought the 1.8m Olympic bar. Really solid and great product. As i will be lifting weights in my room which is unable to fit a standard 2.2m olympic bar, the 1.8m bar fits perfectly! Dont really see this product online commonly.

Cant wait to use it!
© 2019 HOMEGYM.MY. All Rights Reserved.